The London Loop Gallery is inviting submissions from our creative community - across photography, design, illustration, painting and writing. The idea is to show work that gets people talking. We ask judge, Dave Newbold – Creative Director at Crispin Porter + Bogusky to share his views on creativity, collaboration and those all-important submissions.
As a judge, what do you hope to see/feel when the work is put in front of you?
I want to have an emotional reaction to stuff. Connect with me. You have an idea – but how do you quickly persuade me that its worth my time to engage? I want to be surprised. Shocked, amused, scared (in a good way) or inspired. I'm ok with being disgusted or hating something too – as long as there's a reaction and I'm not looking at disposable wallpaper.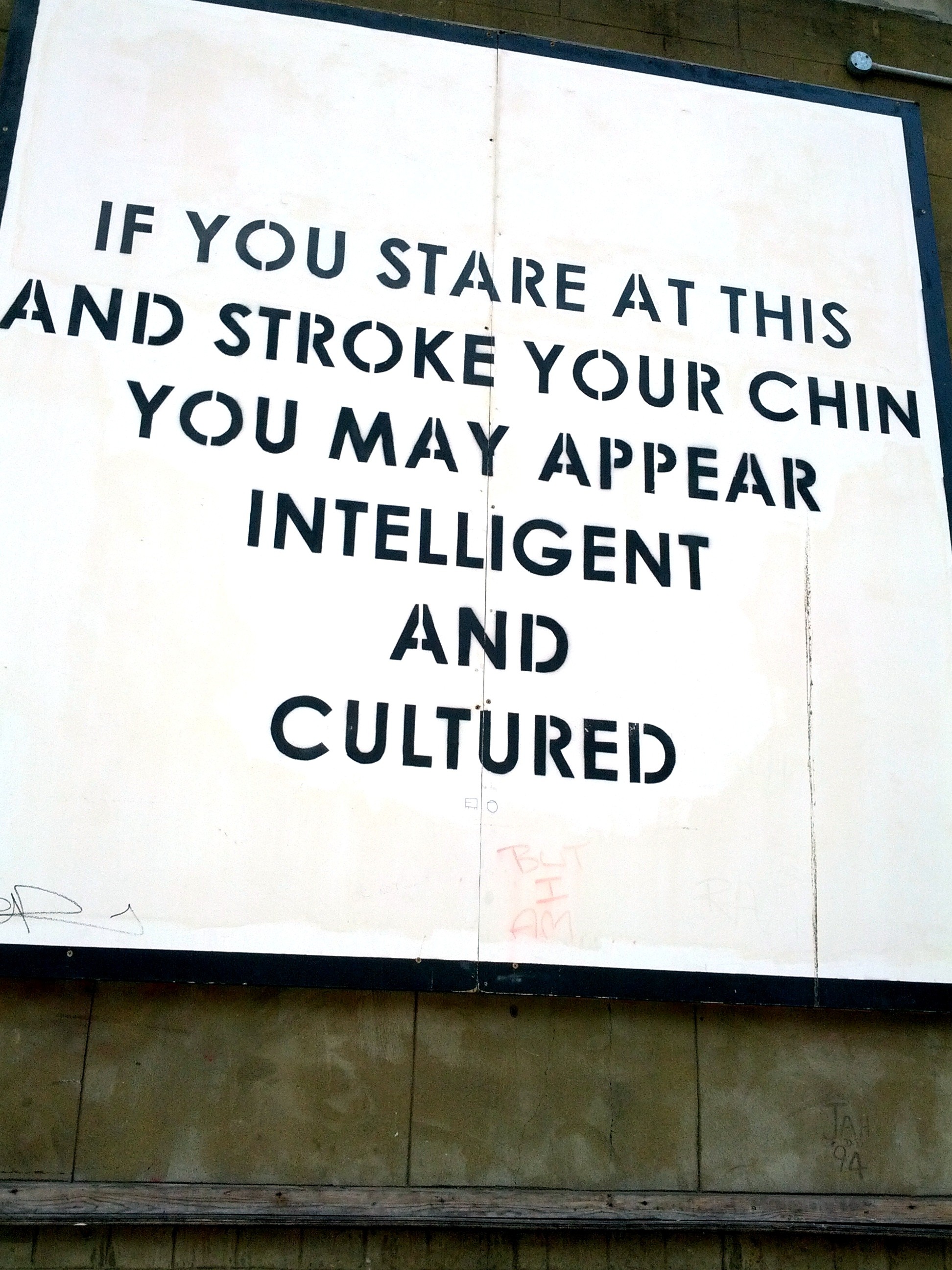 You do this for the day job – so how do you go about provoking a reaction?
When creating participation ideas we always talk about the 'fair exchange', meaning if I want an audience to engage, what do they get out of it? If I want their email address or phone number they'd better get something in exchange for taking the trouble to engage. People are pretty transactional. They will engage if they think it's worth their while. Plus you have to make your point pretty quickly. On Twitter or Instagram, for example, you might have 2 seconds (max) to grab someone's attention or they're out. Some may think it makes communicating harder, but if you view it as a challenge, it gets exciting. How can you stop someone in their tracks? You need to have really thought your idea or image or message through to make it sticky and relevant.
Is there one campaign/idea that you remember as a knockout that you were really proud of?
Sadly I've not created 'That whopper' yet (which still drives me) but there's a few I'm chuffed about. Our latest PayPal Christmas campaign was good. We love that we persuaded a bank to give its Xmas campaign away to 8 charities instead of talking about themselves. It was called Turkey Dash and working with the geniuses at aardman, we created a bonkers fund-raising animated race between 8 charities, that was fueled by people's donations. I also have a soft spot for a Samsung Ice bucket challenge I created for the Motor Neuron disease. Mainly because it cost nothing to do. It raised lots of awareness of the charity (12th largest ice bucket challenge in the world). And I got Samsung to write a big donation to the charity which is very close to my heart having lost my mum to it.
Is there one idea that makes you gnash teeth because it never made it into the world?
About 18 months ago at CP+B. We had this cool female entrepreneur who'd created a bidet. Her mission was to save the planet by getting people to stop using toilet paper swap to the bidet. We pitched an idea all around hygiene, using a famous 'erotic actress' to endorse the product. Client loved it. We loved it. Client had no money. Idea got flushed – poetic justice really.
And what would you say to creatives on how to deal with the inevitable 'nos'.
Creative people are typically pathetic and needy gits. We crave approval for our ideas and ourselves. It can be a ball-ache but it's also what drives us. We're harder on ourselves than anyone, so nos can be tough. But you just have to grow a thick skin and move on. Because there's always another brief just around the corner to lose yourself in.
Is advertising dead?
I don't think so. It's just dead trendy to keep wanging on about it, instead of doing something constructive about today's media challenges. Yeah there's a load of crap out there from unimaginative brands that are happy to roll out predictable campaigns. But there's a plus side to the dross – it creates a bland background for a genuinely great idea to stand out against. But the thing to remember is that a good idea isn't forced to work via all channels. What works on Instagram is likely to be different to TV. Google and Facebook are going to be different to outdoor. And it doesn't always have to be an ad. It can be the product. The experience. Anything.
Dave is ready to be impressed. And The London Loop is open for your submissions. So what are you waiting for? Click the link. Upload files (up to five) and show the public what you're made of.