On 1st March 2018 the biggest creative exhibition London has ever seen will go live – giving illustrators like you the opportunity to get major profile for your work.
Submitting the work is a piece of cake, on 1.3.2018 simply visit Loop.gl/london-loop and upload your work in seconds. Each entrant can make up to 5 submissions to try and bag a spot on the London Loop Gallery – comprising 72 outdoor poster sites, covering 7.45 Square miles from Soho to Shoreditch. And one super-creative entrant will win a cool £10k – making it well worth the time to dig through your portfolio.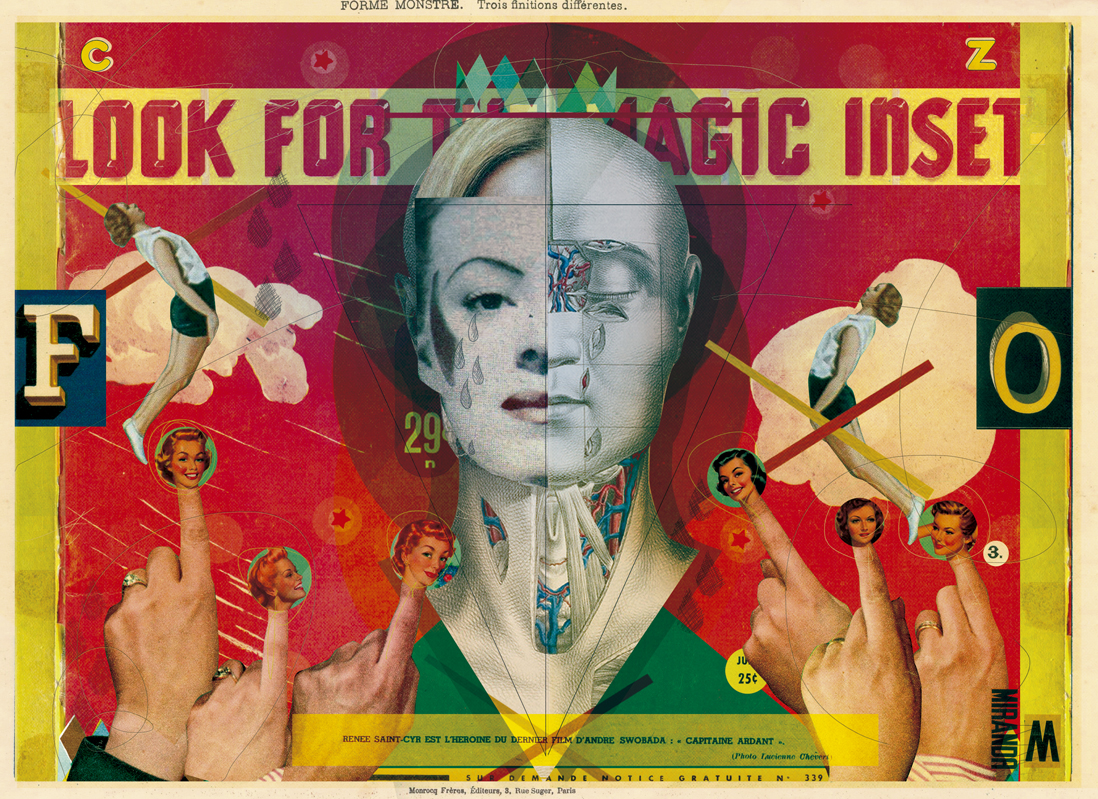 Don Miranda, Collab para 'La Codorniz'
But what to submit?
To help you in your selection – here's a review of some of the illustrative trends that are turning heads right now.
Colour explosion – we're seeing creatives turn up the contrast and saturation to make their designs and illustrations 'pop' off the page. A playful use of colour can create the all-important stand out required to get seen in today's crowded media marketplace.
Champion a cause - it's often said that an image can convey a thousand words. But what's the headline to your visual narrative? What story are you telling? We're looking for bold work that challenges assumptions. We're seeing trends where illustrations are influenced by the hard-hitting headlines of the day and we're looking forward to some controversial conversation-starters as part of the London Loop Gallery.
Capture the zeitgeist – we're seeing themes of anxiety and alienation – commentary of a society that's perceived to be fragmenting. Absurdity and surrealism is also on the up – we need say nothing more than 'Donald Trump' to put that particular trend in context. But we'd love to see some work that captures the spirit of our age – whatever that means to you. Sad. Funny. Poignant. Beautiful.
Retro – if up-to-the-minute image making doesn't float your boat, why not turn to the past for inspiration? We've seen a recent surge in 90s inspired images – with clean lines, solid colours and a nod to the pop-art of that era. But why not go back even further? Make your submission a window on another world and bygone time.
Take your tablet. We've noticed a big bubble of digital meets hand crafted - for original artwork that is literally re-drawing the parameters of what makes an illustration. For many this is nothing new…but can you create something that gives a completely fresh twist to your style and substance? Go on. We know you want to.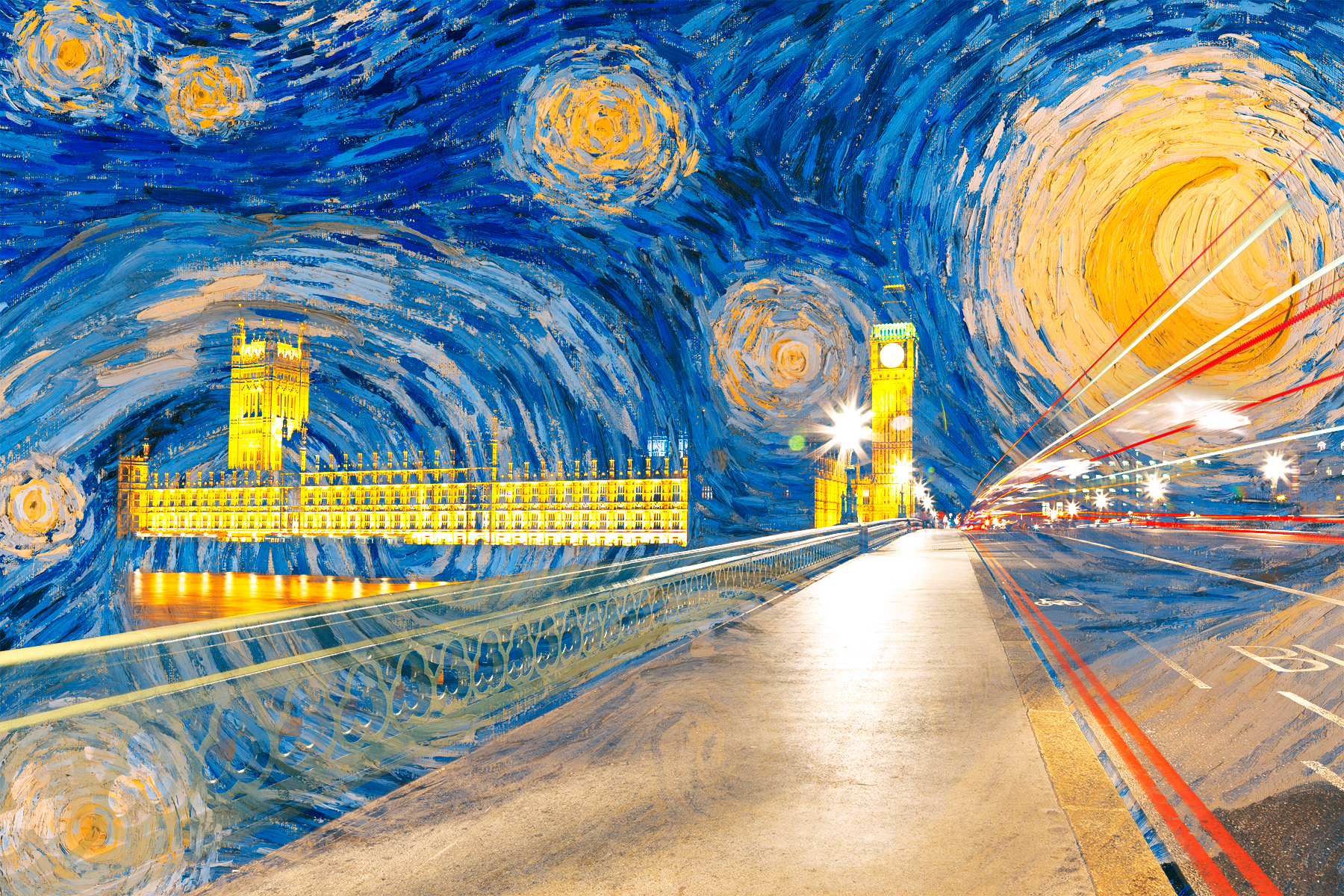 Nicholas Raymond, Starry London Night
But hey…don't let us guide your hand. We want to see what you're made of. Loop.gl has been created to support the specific requirements of people in the creative industries who want to share big files and collaborate on their work, in a simple, intuitive digital space.
So when 1.3.2018 arrives. Submit your work. Take a look at the other entries. Vote on your favourites to go forward to the London Loop Gallery. But above all, join the creative conversation. Creatively inspired by Loop.gl. More information here https://loop.gl/london-loop
Max Laurence submission to London Loop exhibition, see it live and in person on a poster near you in March