Photographer, Liam Oakes is carving out a career specialising in shoots for male grooming, hair and beauty. We take time out to talk to Liam about the inspiration behind his submissions for The London Loop Gallery.
How did you get into photography? I studied photography as part of my Foundation at Leeds Uni and went on to work as an assistant and retoucher in a local photographic studio. I fell into doing some work for a local Barbers and Male Grooming salon. It led to me becoming their in-house photographer and media manager. I took a break to go travelling, but when I returned, I picked up where I left off on a self-employed basis and things have grown from there.
What's your signature style? I'm not wedded to a single style. But if I had to sum up my approach, I guess I lean towards narrative images. Something that creates a mood and a story. It lifts the image out of the ordinary and creates a sense of drama that can quite often be lacking in run of the mill hair and beauty. My customers want to use their images in salon, on posters – but also over social media so it really pays to have a strong talking point and good stand-out.
So, what's the story behind your submissions? The images are from two shoots. The black and whites were inspired by the film Sin City. I wanted to create something moody with a sense of high drama. They're studio shots. But on the one with the bikes and guns, I dropped in the exterior background in the retouch. The group shot was set up to allow me to create a final film-poster style image with the salon details and other headlines included. For the colour images, the inspiration was another iconic movie series – Mad Max.
How did you create the Mad Max effects? We were in the studio. Hair was taken care of by the client and we had a makeup artist and stylist on set. But me and the guys from the barbers pulled together the outfits. We looked at the original films and created a mood board and then sourced stuff in line with that direction. The steamy orange backdrop was an aerosol canister that only ran for a limited time and I fired an orange gel into the smoke. But it meant that the set up had to be spot on – because the actual shooting time was very limited.
What does the future hold? I love the work I do – so more hair and beauty. But I really enjoy the high drama of the Hollywood-style movie poster. So it would be great to branch out in that direction. Fingers crossed my work makes it onto The London Loop exhibition. It's a strong piece of profile raising for any photographer to have their work featured across London.
What do you think about Loop.gl? I think it's smart to have a platform for sharing big files, that supports collaboration as well. For me that would come in handy when I'm collaborating with my customers and getting their feedback. Plus I can brand up the interface which gives a really personal feel. There are other options for file transfer out there – but they make it hard to keep track and they're pretty anonymous, so Loop.gl is an obvious improvement.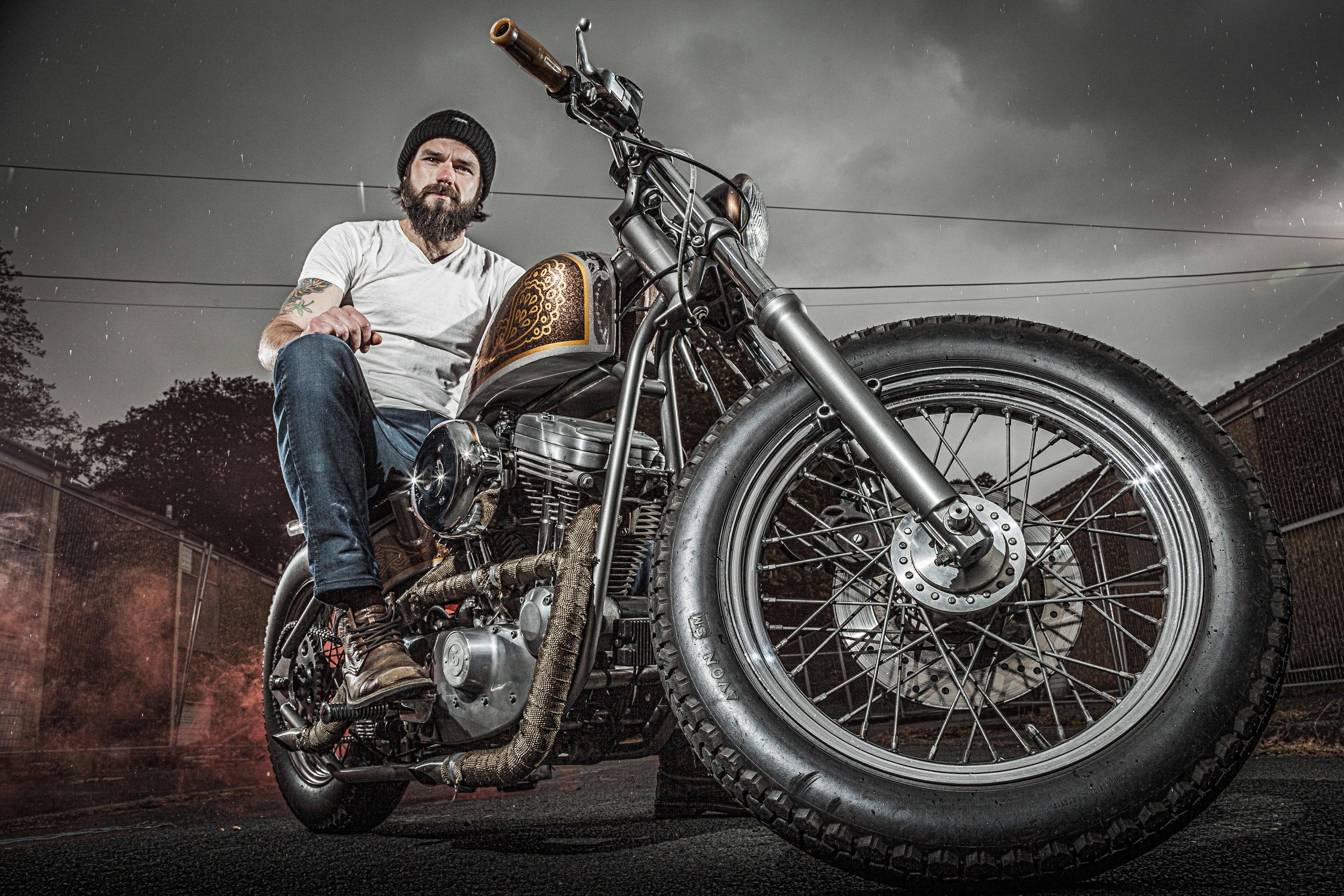 The London Loop Gallery is open now for submissions from photographers, designers, illustrators, painters and writers. Send up to 5 pieces of your best work for your chance to win £10,000. The best submissions – as voted on by other creatives and members of the public – will go forward to appear in The London Loop Gallery, with 72 poster sites from Soho to Shoreditch for a month from March 1st. Simply click here for more details. It's free to submit. Just as it's free to activate a Loop.gl account to begin sharing your large files and collaborate with creative colleagues. Sign up now.